Support Mannix
We rely on your support to give talented students access to our community and our remarkable facilities to enrich their development.
There are numerous ways to support Mannix. Find out more by contacting Tamra Keating on (03) 9905 0942 or email tamra.keating@monash.edu.
Give the Gift of Mannix
Mannix is committed to keeping the College accessible to the best students, regardless of their financial circumstances, and providing these students with opportunities they otherwise would not have had.
With your support, we can ensure more students from diverse backgrounds and experiences can call Mannix home and make their own individual contributions to our College. You can establish a named scholarship in perpetuity, support a scholarship, or donate towards the Mannix Futures Scholarships.
Alternatively, you might wish to support College facilities so that we can continue to engage our students in inspiring learning spaces, multi-purpose communal areas, comfortable accommodation and other infrastructure that might need to be created, maintained or improved.
To support the College and our students, donate now.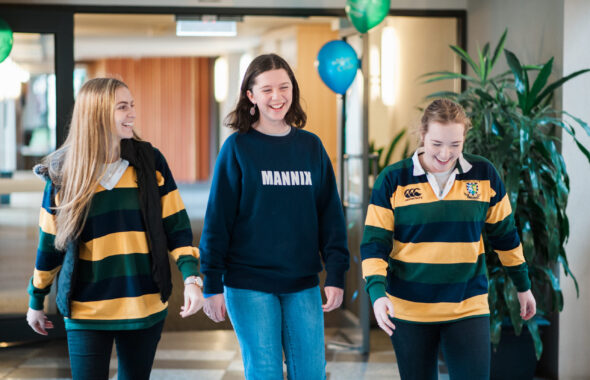 Russell and Judy Ackerman
Geoff Adcock
Lisa, Leigh, Ellen and Sam Baring
Nicola Commins
Donna and Wes Cook
Chris Dale
Alice Draffin
Andrew Faull
Mark Freeman
Kirsten Gerahty
James Hawkins
Hawkins Family
Mark Janke
Nathalie and Tony Johnson
Kellie and David McDonald
Leigh McKinnon
Professor Gabrielle McMullen
Joe Melilli
Jacinta and David Munro
The Lang Family
David Newman and Angela Lidgett
Glen Noonan
Ryan O'Shea
Clare and Tom Palmer
Tania Patston
Andrew Prentice
Madeleine and Cameron Price
Robert Reith
Rev. Kevin Saunders
Ryo Sekine
Barb Shea
Ron Storey
Andrew and Sophie Swan
James and Sue Swan
Susan Trainor
Lachlan Wraith and Mel Sievers-Wraith
Include A Gift To Mannix In Your Will
You can make a major impact on the lives of young people through your Will. Including a gift to Mannix College in your Will is easy to do, and you'll be helping countless students achieve their dreams.
For more information contact: Tamra Keating: Phone: (03) 9905 0942 Email: Tamra.Keating@monash.edu
If you have already included Mannix in your Will, please do let us know so we can thank you.
Volunteer with us
Alumni are an integral part of the professional engagement opportunities we provide to students. Be it through our mentoring programs, specialty career events or workplace visits our alumni continually give back and support our students. If this is of interest to you we'd love to hear from you.