Old Collegians Association
The Mannix Old Collegians Association (MOCA) is the official alumni association of Mannix College. Run by a volunteer committee of Old Collegians, and funded via one-off membership fees paid by all new residents, MOCA is a key pillar of the Mannix College community. Any student resident automatically becomes a life-member of MOCA following their time at the College.
To find the dates of upcoming MOCA events, including the MOCA AGM, go to our Reunions and Events page, here.
General Objectives
To provide opportunities for former residents of the College to meet;
To maintain a link between the College and its former residents; and
To provide support to the College by encouraging its development, and perpetuation.
Among is annual activities, MOCA hosts events and awards the Old Collegians Gold Collegian Award to a current resident.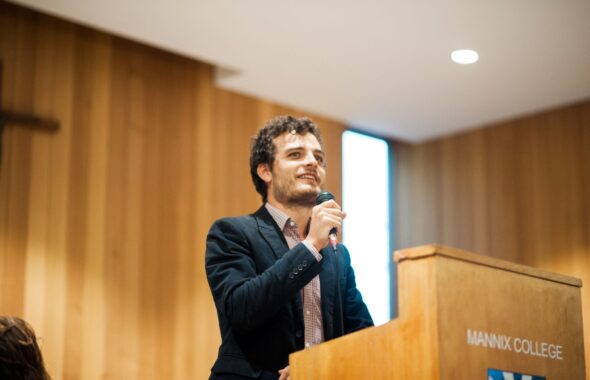 MOCA Committee
Each year, a team of passionate and committed alumni is elected at the AGM to form the MOCA Committee, which is then charged to administer all business of the Association. The volunteer members then plan and run all events, activities and alumni communications with the support of the College staff. Any Old Collegian is eligible to apply for a committee position.
MOCA Committee for 2023/2024
Alexander Unmack (2021) – President
James Spencer (2019) – Vice President
Brooke Hatton (2017) – Secretary
Jake Curran (2018) – Treasurer
Antoinette Hill (1978) – General Committee
Eva Scopelliti (2019) – General Committee
Jacob Chacko (2012) – General Committee
James Fox (2013) – General Committee
Olivia Dimovski (2019) – General Committee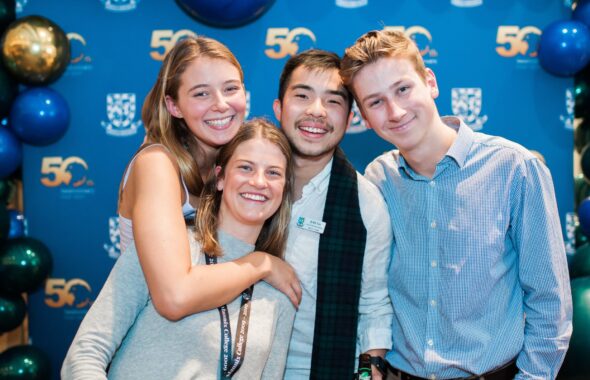 Reconnecting
Are you an Old Coll of Mannix College looking to stay in touch with our extensive alumni network? Sign up to Mannix Link and Update Your Details.
Go to our Lost Alumni page to see if you can help us to reconnect with your Mannix friends.
For further information about the Old Collegians Association please contact mannix.alumni@monash.edu