Reunions & Events
Alumni and friends of the College can enjoy a range of events and activities.
The Gryphon Gala is the destination for alumni reunions. Held annually, all alumni can attend but cohorts celebrating their 10, 20, 30, 40 or 50 years milestones are specifically invited to host their reunions on the night. In 2023, residents of 2013, 2003, 1993, 1983, and 1973 will celebrate their reunions at the Gala.
Register on MannixLink to ensure you never miss a thing.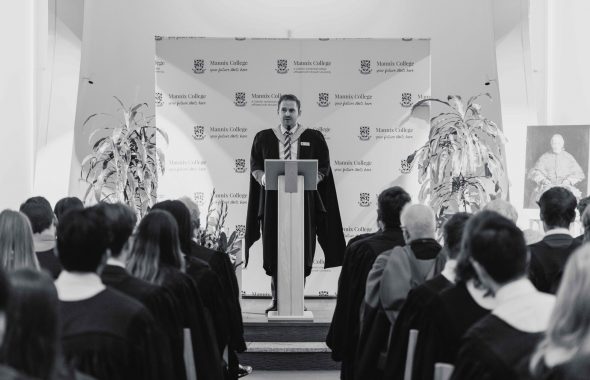 23 August 2023
Newman Lecture & Formal Dinner
Enjoy the most significant intellectual event on the Mannix College calendar and a delicious dinner.
When: 5-8pm, 23 August 2023
Where: Mannix College
Contact mannix.alumni@monash.edu for more information.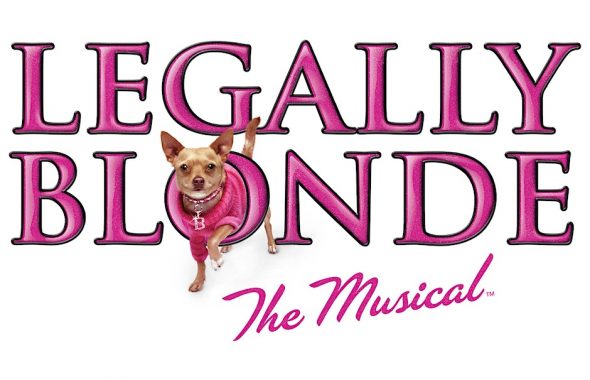 15 & 16 September 2023
Mannix College Musical – Legally Blonde
Based on the novel and the hit-movie of the same name, Legally Blonde: the Musical chronicles the journey of the famously perky Elle Woods, a fashion-savvy, UCLA sorority girl who finds her life turned upside down when she is dumped by her boyfriend Warner. In an effort to prove to Warner that she is more than just some blonde sorority girl, she follows him to Harvard Law, where she struggles to fit in and do well. With some new friends' support, Elle quickly realises her potential and sets out to prove herself to the world. Ultimately, she defies expectations and stays true to her delightfully pink personality.
When: 7-9pm, September 15 & 16 2023
Where: Mannix College
Tickets available here – Use the promo code OLDCOLL for a $15 ticket.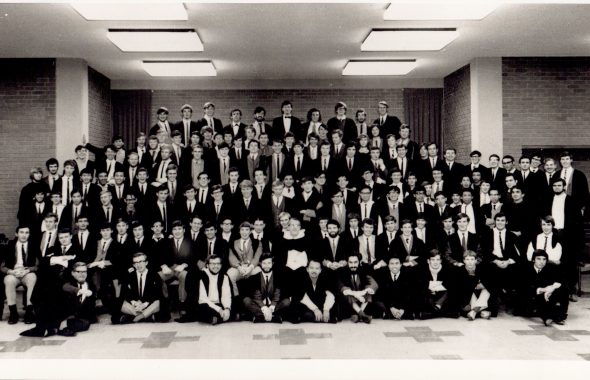 11 October 2023
Lunch for Mannix Old Colls 1969-1973
Connecting the pioneering residents of the College over a casual lunch. These lunches occur twice a year (typically in May and October). Partners welcome.
With special thanks to organisers Dave Ryan (1969), Des Powell (1969) and Ron Storey (1969) who are coordinating these social events with support from the College.
In May 2023, they hosted the most successful lunch with nearly 30 people attending. It was a great day! Make sure you don't miss out on the October catch up.
We look forward to seeing as many as possible on 11 October at the Emerald.
Tickets available here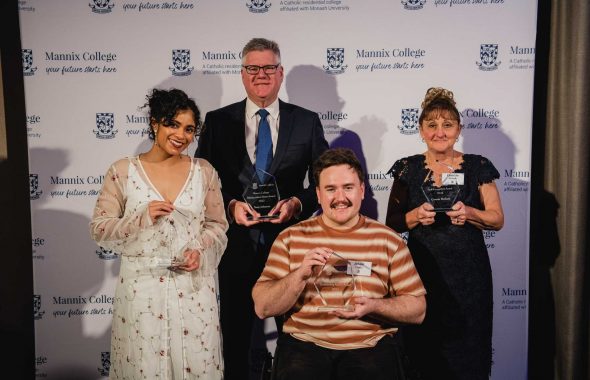 25 November 2023
Gryphon Gala
Connecting and celebrating our alumni community with dinner and dancing! The 2013, 2003, 1993, 1983, 1973 cohorts will have their reunions, and our prestigious alumni awards will also be announced.
When: 6-11pm, November 25 2023
Where: Mannix College
Tickets available here
Contact mannix.alumni@monash.edu for more information.
2024
50 Years of Coeducation Celebrations
In 2024, our community will celebrate '50 Years of Coeducation'. Stay tuned for event details
If you have ideas for an event to help us mark this important milestone in our history, please contact mannix.alumni@monash.edu.