Reunions & Events
We are planning a number of events for the second-half of 2022 and into 2023.
Register on MannixLink, your exclusive online community, to ensure you never miss a thing.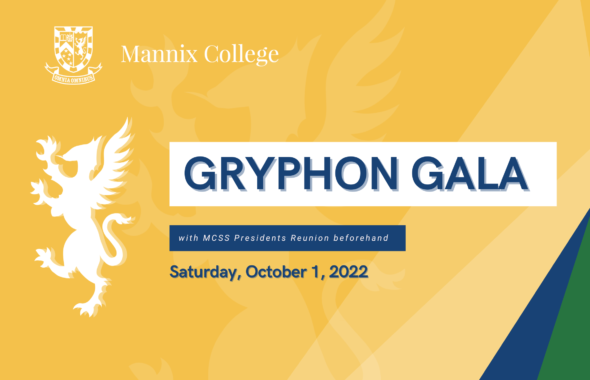 The biggest night on the alumni calendar is here!
New in 2022, the Gryphon Gala will connect alumni from all generations, friends of the College, and partners over a three-course dinner. As part of the event, the winners of the inaugural Alumni Awards will be announced followed by drinks and dancing! Get a table of your Mannix friends together and come along for a night to remember.
Date: Saturday 1 October 2022
Time: 6:30 pm till late
Venue: Mannix College, 22a Wellington Road Clayton, VIC
Cost: $120 standard ticket. Concession ticket $95 for age 25 or under. Cost is all inclusive of drinks and food
RSVP: Please RSVP here before Monday 26 September 2022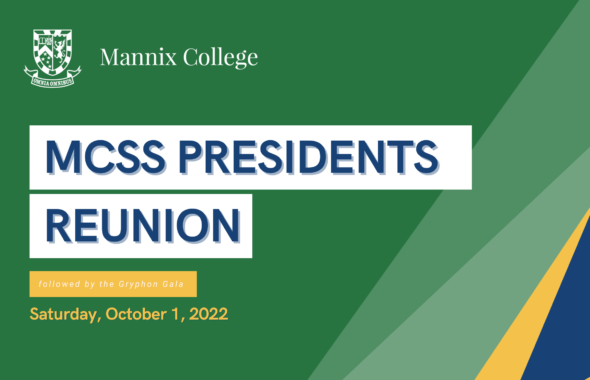 Calling all MCSS Presidents back to Mannix!
An MCSS Presidents Reunion will be held before the Gryphon Gala. Joined by the 2022 MCSS President and 2023 President-elect, you'll have the opportunity to connect and network with others who have served as the student President.
Date: Saturday 1 October 2022
Time: 4-5:30pm. Tours of the College are available and will run at 5:30pm for those interested.
Venue: Mannix College, 22a Wellington Road, Clayton, VIC.
Cost: None.
RSVP: Please RSVP for both the MCSS Presidents Reunion and the Gryphon Gala here before Monday 26 September 2022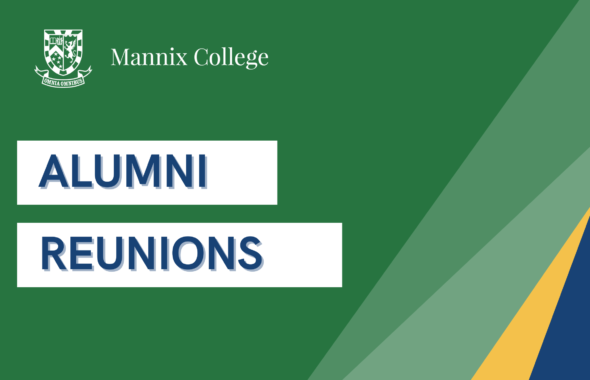 Let us know what you think!
From 2023, Mannix will be organising regular reunions but before we commit to a plan we'd like to hear from you.
We want to know: what reunion format and timing do you think would work best for your Fresher Year? Reunions every 5 years, 10 years? At Mannix, or elsewhere?
Please let us know what you think.
Submit your feedback now and go into the running to win a $100 Uber Eats Gift Voucher.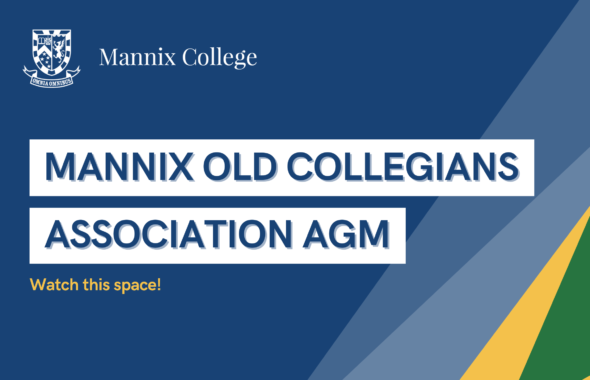 The Mannix Old Collegians Association (MOCA) AGM date is to be announced soon.
In the meantime, why not start thinking about joining the MOCA Committee!
Each year, a team of passionate and committed alumni is elected at the Mannix Old Collegians Association AGM to form the MOCA Committee, which is then charged to administer all business of the Association. The volunteer members then plan and run all events, activities and alumni communications with the support of the College staff. Any Old Collegian is eligible to apply for a committee position.
Interested? Contact the College on mannix.alumni@monash.edu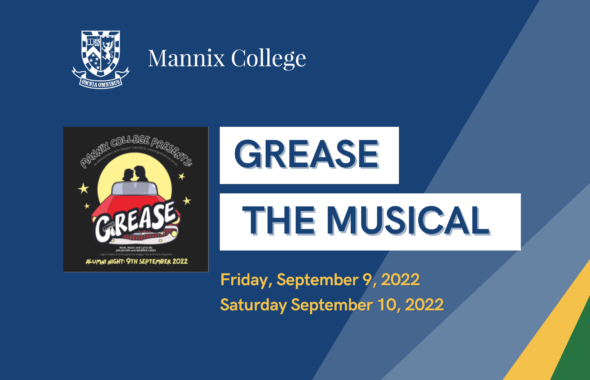 Grab your leather jacket and come along to this year's College Play of Grease The Musical.
Old Collegians and friends of the College are invited to experience the JCR become Rydell High School but for two nights only!
Dates: Friday 9 September and Saturday 10 September 2022 (includes dinner)
Time: From 5:30pm
Venue: Mannix College, 22a Wellington Road, Clayton, VIC.
Tickets: On sale soon. Email mannix.alumni@monash.edu now if you'd like to be notified when tickets go on sale.