Reunions & Events
We are planning a number of events for the second-half of 2022 and into 2023.
Register on MannixLink, your exclusive online community, to ensure you never miss a thing.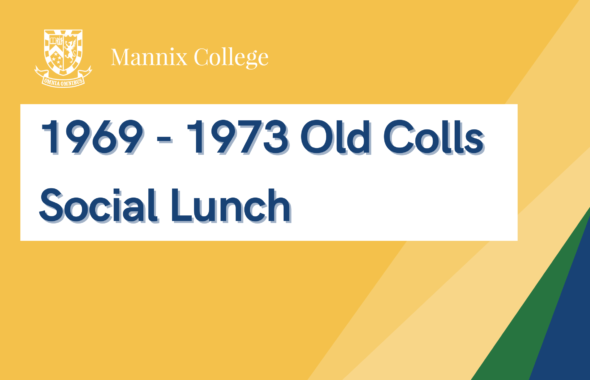 Mannix Old Colls 1969-1973, Casual Lunch 10 May 2023 at the Emerald Hotel
"Save the date" advise the 1969-1973 Old Colls Social Lunch organisers, Dave Ryan (1969), Des Powell (1969) and Ron Storey (1969).
After two successful social lunches in 2022, the next is planned for Wednesday, 10 May 2023, at the Emerald Hotel, South Melbourne.
The group has decided to run these lunches six-monthly, so look out for the reminders in the May and October periods.
If you want a spot and a good catchup, watch this space for the rsvp details, or contact the organisers via Mannix.alumni@monash.edu
Look forward to see as many as possible there. Partners welcome.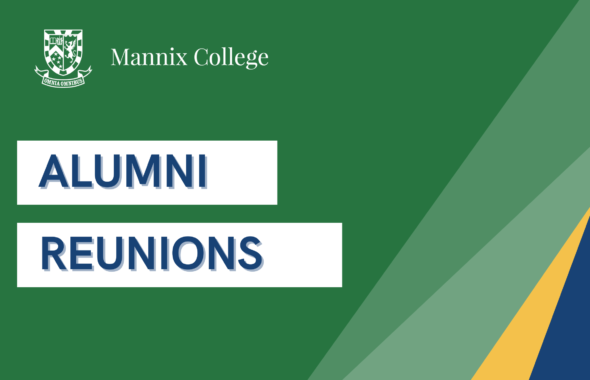 Let us know what you think!
From 2023, Mannix will be organising regular reunions but before we commit to a plan we'd like to hear from you.
We want to know: what reunion format and timing do you think would work best for your Fresher Year? Reunions every 5 years, 10 years? At Mannix, or elsewhere?
Please let us know what you think.