50 Years of Excellence
Mannix College is named after Archbishop Daniel Mannix (1864-1963), a notable religious and public leader both in his native Ireland and in his adopted home, Australia.
Opened in 1969, Mannix College occupies 16,250 square metres of land opposite the southern end of Monash University's Clayton campus. Within Mannix, a warm and welcoming community of scholars lives, learns and leads together whilst they pursue their potential at Monash University and beyond.
Founding and opening
Archbishop Mannix was well known for his strength of character, academic accomplishments and commitment to education. In the last years of his life, he worked to establish a Catholic residential college at the new Monash University. His dream became reality after he passed.
In 1969 the College was opened to students of 'all faiths and none', which saw students of all creeds welcomed as part of the Mannix community.
Archbishop Simmonds entrusted the conduct of the College to the Dominican Order, governed by the Monash College Council.
Mannix later became fully co-educational when women were admitted in 1974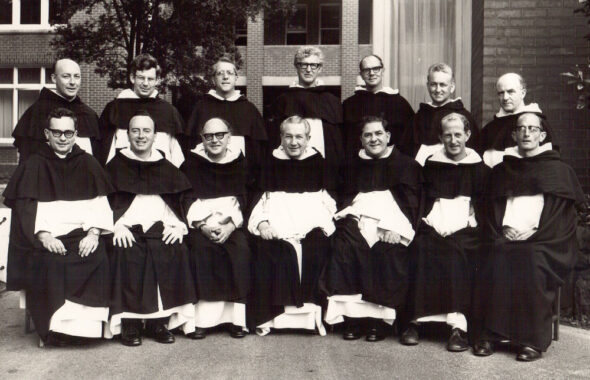 Expansion and change
Since opening, the College has accommodated students from diverse backgrounds, largely representing students who have moved from rural and regional Victoria to study at Monash University, as well as honours and postgraduate students and visiting academic staff from all over Australia and around the world.
In 2014 the College significantly enhanced our on-campus experience with a $16.5 million capital development project. This produced a new academic and spiritual centre, 35 new student rooms, guest accommodation, bike shed, common rooms, walkway, car parks, gym, student laundry, private dining room, administrative offices, alfresco dining area and music rooms.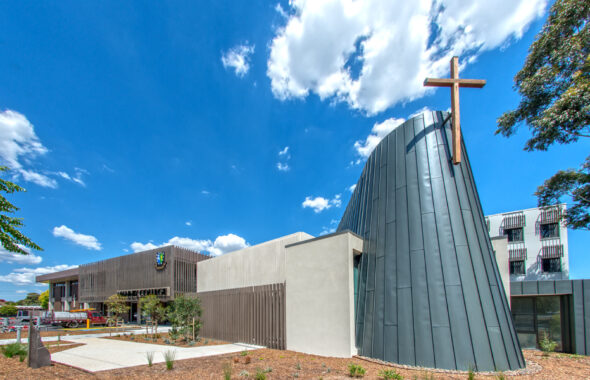 Ongoing connections
Today, Mannix is home to some 300 undergraduate students who are engaged, supported and inspired by our offering.
Mannixians have gone on to make significant contributions to Australia and the world. They are represented in Parliaments, are leaders in academia, business, agriculture, military, law, sport, education and many other areas of public life.
Among our alumni is Mick Dodson AM, Australian Aboriginal political activist and scholar who was named the 2009 Australian of the Year in recognition of his work to help better the lives of the country's Indigenous peoples.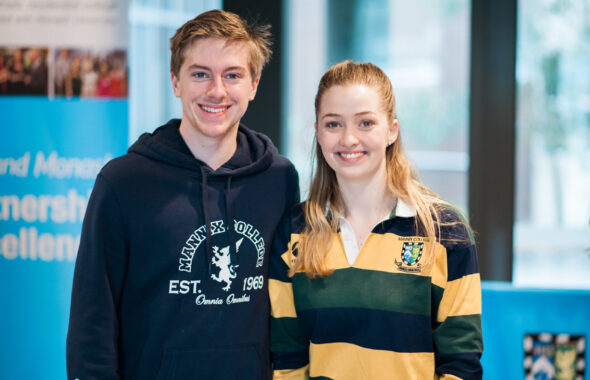 Omnia Omnibus
The College motto, Omnia Omnibus, which was the personal motto of Archbishop Mannix, translates as "All things to all people". The shield of Mannix College combines elements representing Archbishop Mannix, Sir John Monash and the Dominican Order.
From the shield of Archbishop Mannix the gryphon and crescents are taken together with the motto.
The shield of Sir John Monash, used by the university that was named after him, shows the inverted chevron, the Southern Cross, the open book and sword in pale blue surrounded by a crown of laurel.
The black and white border is drawn from the shield of the Dominican Order.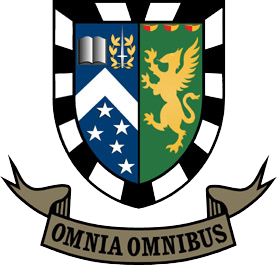 Masters & Principals
The following people have served as Master or Principal of Mannix College:
Fr. Laurence Fitzgerald OP (1969-1980)
Fr. Peter Knowles OP (1981-1989)
Fr. Denis Minns OP (1990-1998)
Fr. Kevin Saunders OP (1999-2003)
Mr. Damien McCartin (2004 – 2011)
Mr. Sean Brito-Babapulle (2012 – 2021)
Mr Andrew Swan (2022 – present)