Mannix is a long-time member and supporter of NAAUC (the National Association of Australian University Colleges) which connects our community and leaders with ideas and inspiration from colleges across the country.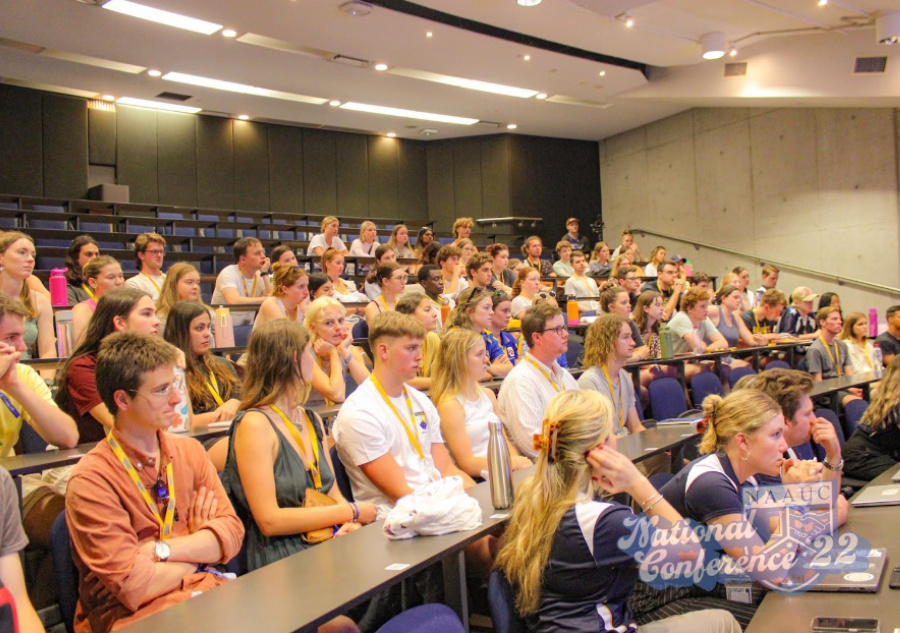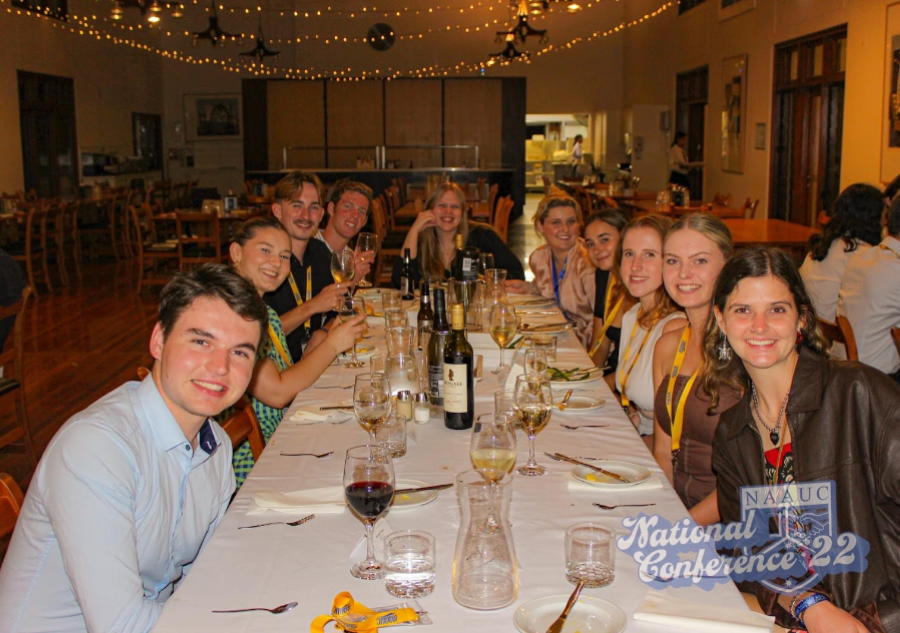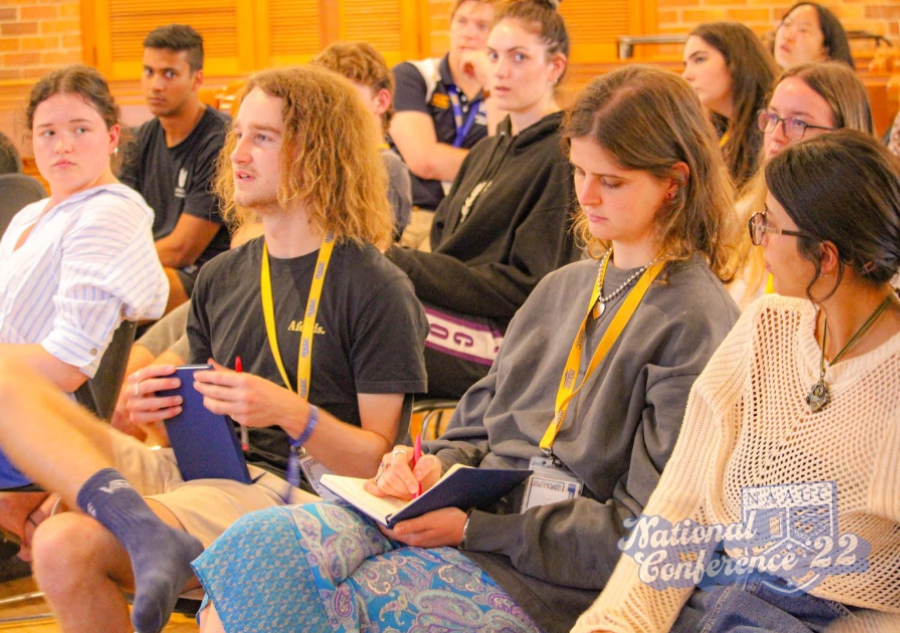 In November 2022, I, alongside three MCSS Committee members and two Resident Advisors, had the incredible privilege of attending the NAAUC National conference at St John's College in Brisbane. NAAUC was founded in 1968 by college students. Its 2022 conference provided training and education to over 100 students from 20 different residential spaces across Australia.
The week-long conference followed a brimming daily routine: 8 am lecture and morning briefing, 9 am-3 pm academics, 3 pm group debrief, and 6 pm-late social activities. The academics, which were coordinated by the NAAUC team (a group of ex-collegians from across Australia), were delivered by both the team and external field experts. They inspired cultural audits, covering topics like LGBT and POC inclusivity, mental health awareness, and college traditions. They also addressed the more administrative side of leadership, from office bearer responsibilities to strategic planning and collaborating with external stakeholders. However, it was in conversation with other collegians over mealtime, in debrief group meetings and at social events that the themes posed by these academics translated into material events/policies/pathways. To hear and pick apart the learned experiences of other colleges in their events, leadership shortcomings and methods of navigating systemic and cultural issues was invaluable.
The week culminated in the 'NAAUC Pitch', wherein each college identified, unpacked and ultimately posed a solution to an 'issue' or shortcoming facing their community. Indeed, crafting these pitches fuelled important and fascinating conversations around accessibility gaps, SASH policy, intercollegiate community and cultural safety at colleges.
To put it simply, NAAUC was invigorating. In the wake of semester two exams, there was an unshakeable feeling of burnout and leadership fatigue across our team. Nevertheless, the conference inspired us to look inwards and revisit our motivation as leaders, as well as ponder, plan and get passionate about the 'bigger picture' for 2023 and beyond.
Finally, thoughts of college and college leadership crowded my mind for the most part, so it was lovely to be in a space where everyone was equally passionate and eager to discuss all things college!
All in all, we were all in awe of the calibre of the conference and were inspired by our conversations with the other delegates. We are incredibly grateful for the opportunity to have attended the 2022 conference, and feel indebted to those ex-collegians who delivered the program.
– Tippi Morgan