Learning & Student Success
Living at Mannix offers students constant access to academic support through formal tutorials and peer-to-peer mentoring. The College enjoys a well-deserved reputation for its inspiring academic environment. High pass rates above the Monash University average are a direct reflection of the College's student-centred approach. Students enjoy 24/7 access to our Academic Centre, quiet study spaces, and an extensive library. Mannix students get a head start in their career and personal life with access to leadership roles, training courses, guest speakers, mentoring and advice from a network of Old Collegians.
Tutorials
Students have the chance to achieve the best results possible with extra help on offer at weekly academic tutorials offered in a wide range of subjects. Tutors are senior students, Old Collegians, academics and postgraduate students who have achieved outstanding results in the relevant courses.
Mentoring
The College has a strong focus on supporting students to build professional networks and receive mentoring from industry and thought leaders, including many Old Collegians. Students also engage with faculty dinners, workshops and seminars where experts in industry, business, academia and the community are invited to speak to and connect with students.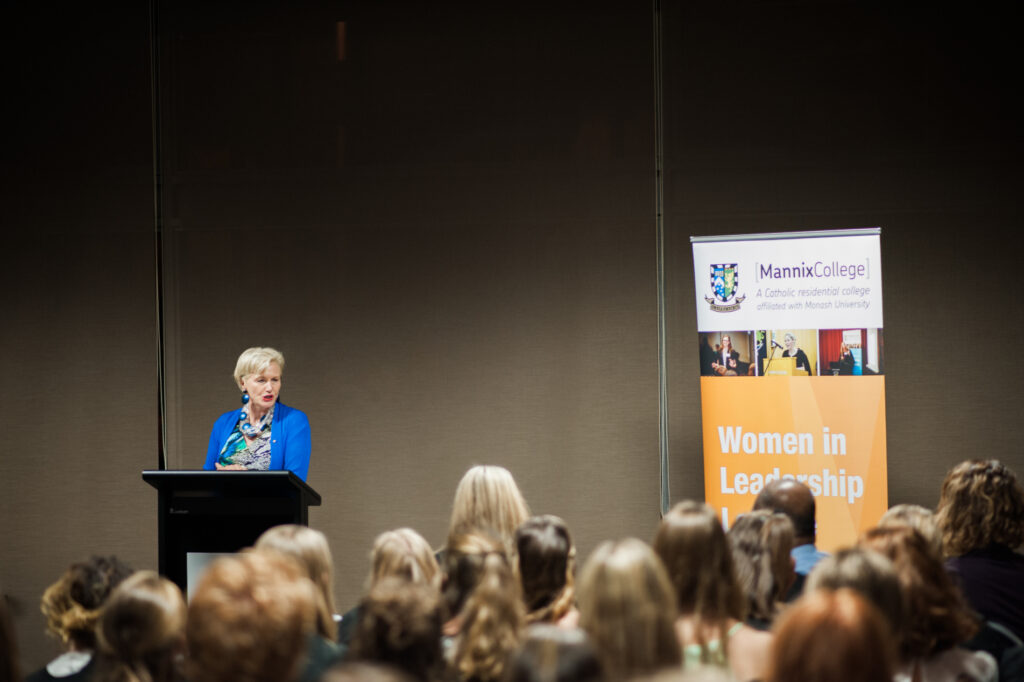 Guest Speakers
The College regularly hosts guest speakers which offer students the chance to hear thought-provoking insights and experiences from a range of invited guest speakers. Previous guests include Vice-Chancellors, Chancellors, Premiers, musicians, doctors, nutritionists, agricultural scientists, climate change experts, politicians and many distinguished alumni.
Student Leadership Experience
Taking on a student leadership role is invaluable preparation for the workforce. Student leaders take part in an extensive leadership training program provided by the College before starting their roles. Elected roles – such as MCSS Committee member – learn event management and peer leadership skills that are readily transferable. Students in pastoral care roles – such as Residential Advisors – learn interpersonal and emergency response skills. Academic tutors learn teaching skills.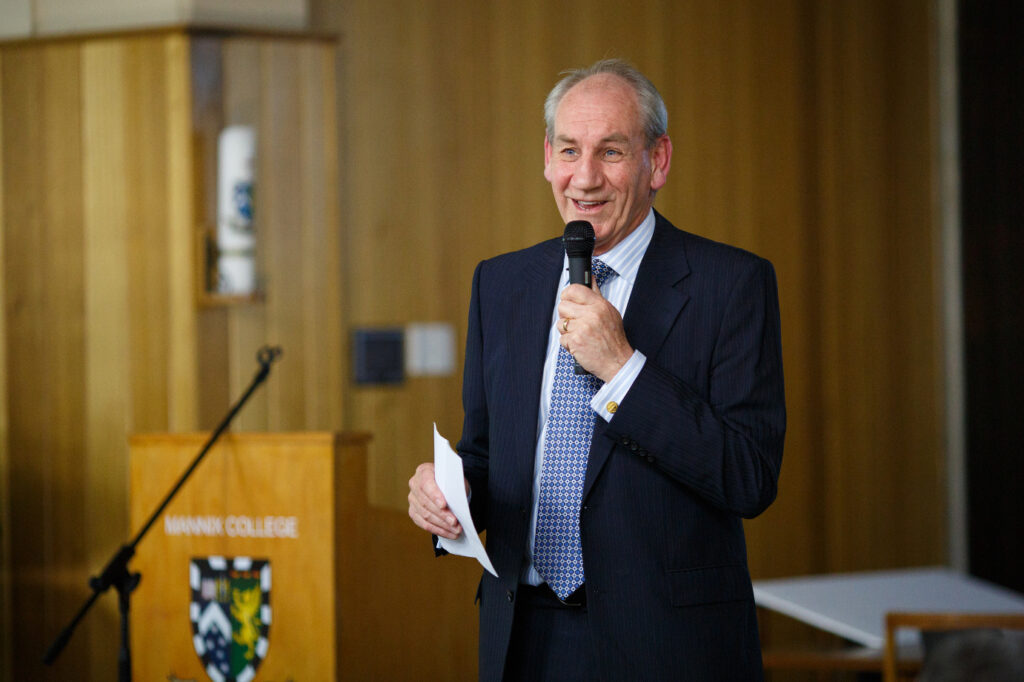 Professional Networking
Making connections with alumni and working professionals keeps students up-to-date with industry news and shows employers that they're engaged and interested. Mannix organises small group meetings, formal industry dinners and networking nights and panels with students, Old Collegians and external professionals from a variety of industries.
Employment
Mannix students stand out from the crowd when the time comes to enter the workforce. The College offers training courses to prepare students for their post-university pathway. Careers skills workshops cover topics such as how to write a CV, how to create and use LinkedIn profiles, interview skills, and identifying and securing graduation and vacation employment opportunities.
Students can arrange one-on-one meetings with Principal or Deans to work through any challenging aspects of their studies, as well as careers and course advice.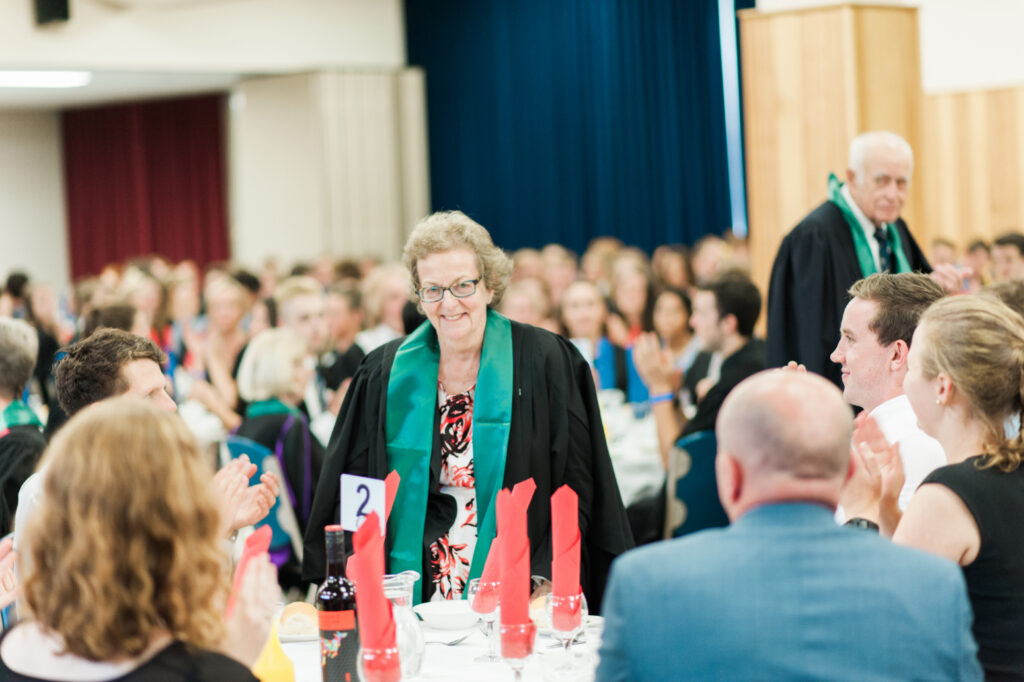 Our Impact
Mannixians have gone on to make significant contributions to Australia and the world. They are represented in Parliaments, are leaders in academia, business, agriculture, military, law, sport, education and have been awarded elite global scholarships. Among our alumni is Mick Dodson AM, Australian Aboriginal political activist and scholar who was named the 2009 Australian of the Year in recognition of his work to help better the lives of the country's Indigenous peoples.
Rhodes Scholars
The Rhodes Scholarships enable students from a number of nations, including Australia, to study at the University of Oxford. They are among the most prestigious postgraduate scholarship awards available, being not just for intellectual excellence, but also for a desire to work for the greater good. Mannixians to be awarded this honour include:
Kate Maddern (2021)
Nick Young (2021)
Connor Rochford (2017)
Lewis Fry (2017)
Geoffrey Pascoe (2013)
Anthea Lindquist (2009)
Learn more about the Rhodes Scholarship.
Fulbright Scholars
The Fulbright Scholarship is the largest educational exchange scholarship program in the world, operating in over 160 countries and aimed at increasing binational research collaboration, cultural understanding, and the exchange of ideas. Mannixians to be awarded this honour include:
Nathan Eva (2021)
Louise Allen (2020)
Annabelle Brennan (2020)
Learn more about the Fulbright Scholarship.