10apr6:00 pm9:00 pmEvent OverWomen in Leadership Lecture and DinnerDelivered by Judge Gabriele Cannon, Victorian County Judge and Mannix Old Collegian
Event Details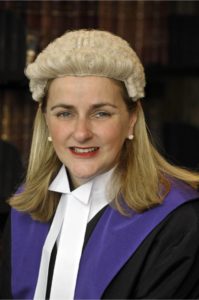 We're thrilled to announce Her Honour Judge Gabriele Cannon as this year's Women in Leadership lecturer. Now in it's 5th year, the lecture series aims to highlight incredible women doing amazing things in their professional careers. 
Her Honour Judge Cannon was appointed to the Bench of the County Court of Victoria in March 2010. Her Honour sits solely in the Criminal Jurisdiction and from 2011 to 2015, she was a List Judge in the Sexual Offences Directions List, being Head of that List for a period of two years.
Judge Cannon has sat on a number of external Committees involving law reform as well as a Committee overseeing a research project run by Monash University related to improving juror communication. Her Honour has also been the Victorian Regional Convenor for the National Judicial College of Australia.
Prior to becoming a Judicial Officer, Judge Cannon was a Crown Prosecutor for nine years, prosecuting criminal matters in all jurisdictions including the Court of Appeal and Supreme Court of Victoria. Before this, she was at the Private Bar for ten years, practising almost exclusively in criminal law, mainly at trial level. Prior to becoming a member of the Victorian Bar, she practised as a Solicitor for five years, three of which were spent in Ballarat.
As a law student Her Honour spent three years at Mannix College from 1980 to 1982.
The College welcomes RSVP's from Old Collegians. Your RSVP includes attendance at Formal Dinner (just as you remember them), and as our 2019 residents will also attend, spaces are limited.
RSVP to event
RSVPing is closed at this time.
Please let us know if you can make it to the event.
Can not make it to this event?Change my RSVP